Film Premiere

Time: Thursday, Nov 11 2010, 7pm
Location: Pavilion in Volksgarten, 8020 Graz

Music: Zsolt Berki and friends
Food: Die Villa, in der wir wohnen - "Caucasian Snack, fresh & cineastic"


From May to July 2010, Norbert Prettenthaler has accompanied workshops and participation projects, which have taken place in the frame of the project "Annenviertel! The Art of Urban Intervention", with his camera.

He filmed in Volksgarten, on Andrä-Platz, at Idlhof, in the printshop Alexander Bauer, in Traumwerk, on Marienplatz and in < rotor >. From this extensive material the documentary movie "Bunter Sand" [Coloured Sand], with a length of approx. 45 min., has been produced. It depicts the artistic engagement and the cultural inquisitiveness of people from the Annenviertel.


How do artists and culturally engaged people work with the inhabitants? How is living-together organised in diversity? Who contributes to changes in the area? These are some of the questions which have been raised within the artistic projects, and which can be experienced in the film.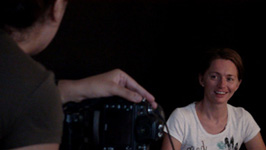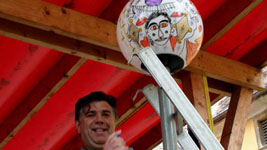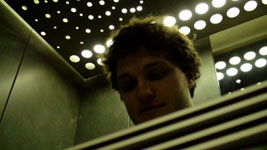 film stills


With support by Stadtbaudirektion – Stadtteilmanagement Annenviertel, Cinestyria Filmkunst and the programme Culture of the European Union





With thanks to Klavierpeter and Die Villa, in der wir wohnen