EASTERN SUGAR is an international, interdisciplinary visual arts project with a particular focus on artistic research. Using the case of the sugar industry in Central Europe, the project reflects recent aspects of European history.

With the sugar industry in Slovakia as a starting point, case study and metaphor, EASTERN SUGAR provides an opportunity for discussion and critical reflection on the impact of the economies of socialism and neoliberalism in the countries of Central Europe and beyond. The inspiration for this project can be found in the work of the artist Ilona Németh, who lives near Bratislava. She has been observing the developments in the Slovakian sugar industry and especially the decline of the Dunajská Streda factory in her works. Now, this artistic research is to be expanded on an international level.

After the project officially started with a kick-off meeting in Budapest in November 2019, a lot of research, travel and preparation work will follow in the coming months. Over the next two years artist residencies, exhibitions and discursive events are planned in Bourges, Bratislava, Budapest, Freising, Graz and Prague—with the aim of presenting the economic, political, historical, neo-colonial and cultural contexts of the product sugar from the perspective of visual artists.

www.easternsugar.eu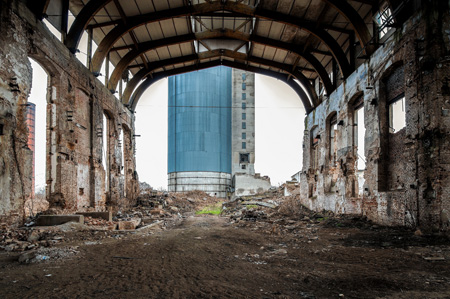 Ilona Németh in collaboration with Olja Triaška Stefanovic: One of the shut down sugar factories in Slovakia. From the series >>Archive<<, 2017 – 2018, courtesy of the artist.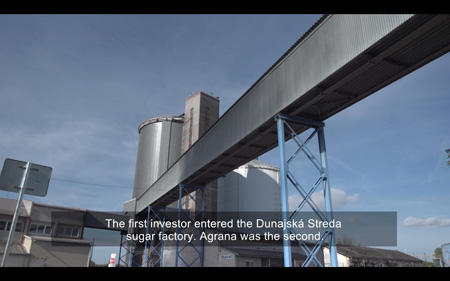 Ilona Németh in in collaboration with Cukru production: Video still from an interview with Dušan Janícek – Director of External Relations Slovenské cukrovary, s.r.o. Sered', AGRANA Group, 2017


* * * * * * * * * * * * * * * * * * * * * * * * * * * * * * * * * * * * *

The project EASTERN SUGAR is realized by the Slovak National Gallery in cooperation with Kunsthalle Bratislava and partners:
< rotor > Center for contemporary art, Graz
Centre for Contemporary Art FUTURA, Prag
Schafhof – European Center for Art Upper Bavaria, Freising
La Box – gallery of the École nationale supérieure d'art de Bourges
T-TUDOK Inc., Centre for Knowledge Management and Educational Research, Budapest

The project is co-funded by the Creative Europe Programme of the European Union.